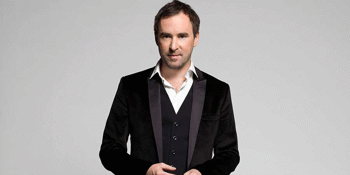 Code One presents ..
An Evening with Damien Leith – My Music My Lyrics
Brass Monkey (Cronulla, NSW)
Friday, 14 October 2022 7:00 PM
It's been 15 years since Damien won over Australia's heart, taking out the 2006 series of Australian Idol. Since then he has released 10 sensational albums and has toured extensively. This October he's embarking on a limited run of shows entitled, 'Damien Leith - My Music My Lyrics'

Performing Solo, the show will showcase Damien's original compositions, future works and songs written for other artists. Many people will know Damien for his fabulous 'Roy Orbison Tribute' show but may not know that Damien has also been a prolific and award winning songwriter - his compositions have been recorded by amazing artists, used as theme songs for TV shows and huge world wide advertisement campaigns ('Beautiful' for Estee Lauder) and have featured on many of his albums.

A story teller at heart, this night promises to be a treat for music lovers and fans alike - playing songs from his four original albums (Where we Land, Remember June, Now and Then, Chapter Seven) along with old favourites like 'Sky', '22 Steps, 'Night of my Life' and new gems, it's a show not to be missed.

Speaking about the tour, Damien said, "I've wanted to do an originals show for years- there's so many great songs with fantastic stories to share, I think people will discover a different side of me during these performances"