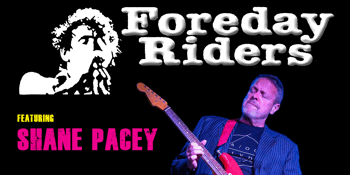 Code One presents ..
The Foreday Riders Feat: Shane Pacey - Late Show
Brass Monkey (Cronulla, NSW)
Saturday, 11 September 2021 8:30 pm
The Foreday Riders return to The Brass Monkey, this time featuring Shane Pacey on lead guitar and vocals! Don't miss this opportunity to catch this line up with Shane Pacey, a regular with the Riders.

The 'Riders' are true legends of Australian Blues, this year being their 54th year together as a band. And they are as good as ever!