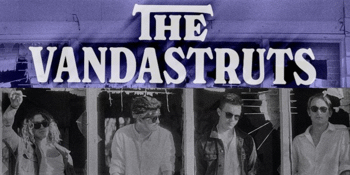 Code One presents ..
The Vandastruts
Brass Monkey (Cronulla, NSW)
Friday, 21 May 2021 7:00 pm
New to the music world, up and coming four piece The Vandastruts consisting of two sets of brothers have produced a unique sound to the rock scene.

Heavily influenced by old records, these young artists create a mix of guitars driven rock and roll, blues and grunge and turn it into something you would only turn up. In just 6 months they have already released their first single which has attracted a wide audience from both young and old.