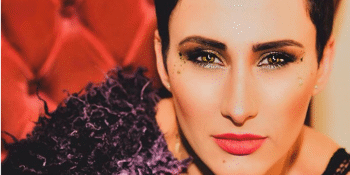 Paddo Lounge (Paddington RSL) (Paddington, NSW)
Saturday, 9 November 2019 7:00 PM
Singer songwriter Diana Rouvas is a breath of fresh air in the world of electronic beeps and production overkill.
Sydney based Diana blew away audiences and judges alike in the 2019 series of The Voice taking the crown as the Winner. Her fan favourite performances saw her taking on songs from icons such as Leon Russell/ Donny Hathaway, Mariah Carey, Whitney Houston, Lady Gaga and more, showcasing her unique and vast vocal range.
Diana's bombastic lead single 'Wait For No One' which she also performed at The Voice Grand Final was released August and is soon be followed by some very cool remixes released early September around the world.
Currently working on her debut album, a brand new single will be released in November 2019.
The forthcoming album is a mix of funk, soul, heartfelt ballads and pop, all with an extra edge. "My songs are always truthful, I wouldn't sing something I didn't believe in, so when I perform I want the audience to really connect with an emotion" says Diana.
Performing live with her band, Diana's show will feature fan favourites from The Voice, some soulful classics and a preview of the forthcoming album, so sit back and buckle up for an amazing show.