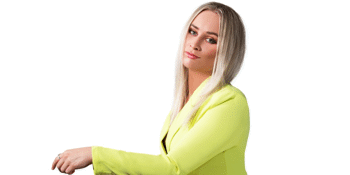 CODE ONE presents..
Melanie Dyer + Olivia B
Brass Monkey (Cronulla, NSW)
Thursday, 22 October 2020 6:30 pm
In the summer of 2019/20 singer-songwriter Melanie Dyer enjoyed breakout success with her pop- embellished country bop 'Memphis T-Shirt'. The song was released in November and has been swiftly added to playlists on HIT & Nova Networks and over 100 regional stations around Australia.

Melanie has just released new single '20s' Produced and mixed by Konstantin Kersting (Tones & I), '20s' was largely written in Nashville during a solo trip Melanie booked with no pressure to write for a specific purpose, but purely just to explore the city.

Melanie Dyer says, "For me in my mid 20s, I'm in the thick of the best years of my life where I'm exploring new things, meeting new people and figuring out where I want my life to go. This chapter of my life inspired the next single, simply titled '20s'. This song captures the fearless freedom and possibility that lights you up in your 20s."

Melanie burst onto the scene with startling vibrancy. Her debut EP laid a solid foundation and produced country chart-topping singles 'Lifetime', 'Busy Doing Nothing' and 'All You Need to Know About Me'.
In 2017 Melanie released her debut album 'Fresh' with the title track an established #1 hit that occupied the top spot on the Official Australian Country Airplay chart for five consecutive weeks while the accompanying video went #1 on Australia's Country Music Channel (CMC).

Follow up single 'Save My Cents', a song Melanie penned alone, also shot to the top of both radio and CMC charts and was announced a Top 10 finalist in the International Song-writing Competition in 2018.
Dyer has played CMC Rocks Festival - Australia's largest International country music festival three times and in 2019 she rocked the main stage for the first time.

In February 2020 Melanie was invited back for her second 'writers round' performance at Nashville's Iconic 'Bluebird Café' and has opened shows for many Aussie artists including Brad Cox and The McClymonts.