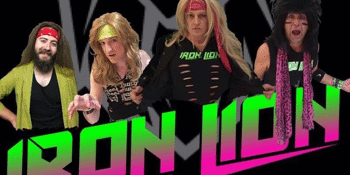 Manly Leagues Club (Brookvale, NSW)
Friday, 18 June 2021 7:00 pm
Iron Lion have all your favorite hard rock - glam metal 80s tunes ready to give you a night that will guarantee you have "Nothin But A Good Time!" IRON LION are 5 dudes straight from the decadent era of 80s Cock rock & Hair Metal debauchery!!
So if you love to "Unskinny Bop" & "Jump" whilst blasting a "Rebel Yell" then we
have a show you shouldn't miss! So come get on the ride as we take you back to when MTV ruled & you still used home telephones (with a dial) - IRON LION will leave you wanting more!