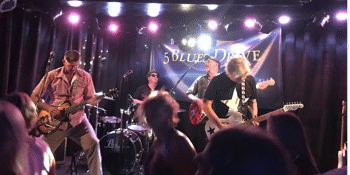 Brass Monkey (Cronulla, NSW)
Friday, 27 December 2019 7:00 pm
Please Note: To book seated DINNER & SHOW tickets please call the venue on (02) 9544 3844 - All tickets sold through this site are General Admission. GA tickets are allocated for standing room only. A general admission ticket does not guarantee seating. All Shows Are 18+

Please join us for our annual post-Christmas, pre-New Year's Eve Celebration at the legendary Brass Monkey.

Party with all of our loyal supporters who over the years have built up to be a great Shire rocking family!!