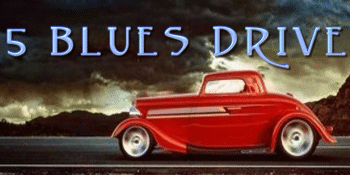 CODE ONE
5 Blues Drive 6th Annual Post Christmas Party
Brass Monkey (Cronulla, NSW)
Tuesday, 28 December 2021 7:00 pm
Join us for our 6
th
Annual Post Christmas Party at the Brass Monkey Cronulla.
5 Blues Drive are a local Sydney band and ready to crunch some classic blues hits from ZZ Top, The Stones, Bad Company and many more.
Just after Christmas is always a great time of the year to take a deep breath and relax. The stress is out of the way and it's time to lean into New Year's Eve and let your hair down. This show sells out every year so be quick!!!
To all of our many many supporters, thank you so much for your patience we are ready for lift off (0: !!!!
Like us on Facebook –
www.facebook.com/5bluesdrive
Follow us on Instagram –
www.instagram.com/5bluesdrive/