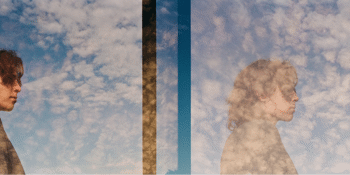 Cronulla Jazz & Blues Festival, Code One & Cronulla Chamber of Commerce
Jordan Kenny + Tommy Gun
El Sol Mexican (Cronulla, NSW)
Sunday, 6 June 2021 6:00 pm
Jordan Kenny
With a beatnik's flair, Sydney-based artist Jordan Kenny crafts a smiling and timeless energy. Featuring hints of a folky quirkiness and a kindling poetic voice, his eclectic writing style is artfully composed with forward-thinking altruism and a dreamy complexity. A student of music and nature, Jordan harnesses the harmonious power that lyrics and music can invoke together. Jordan is months away from graduating from the Sydney Conservatorium of Music, all the while preparing for an EP release mid-2021. There's a dreaminess found amongst the psychedelic chords in Jordan's music, causing a connection between your ears and mind that is unbreakable until the record ends. In 2018, Jordan self-released his debut EP Rainbows in My Clothes and has since played just about every venue Sydney has to offer. Touring with his own band and dirty ska rockers Cosy Bosom, Jordan has played in front of sold out crowds at Factory Theatre, Vic on the Park, The Vanguard, Paddo RSL, The Brass Monkey and El Sol. Jordan also had the opportunity to perform two of his songs in Tasmania, accompanied by the Tasmanian Symphony Orchestra.

Tommy Gun
Sleeping in vans, drinking beers at the beach, spending nights in the pub; Tommy Gun is the embodiment of the youth of Sydney's southern beaches. For those craving summer nostalgia, this band is the sun setting on the horizon and the curtain drawn back, signalling the start of the show - and what a show it will be!
Lead by Tommy Gun (The Kava Kings, Nathan Cavaleri) and local musicians whom have played in acts such as Ruby Fields and Lost Tropics, this five-piece band jumped straight into the studio with producer George Georgiadis (Gang of Youths, Last Dinosaurs, The Vanns), recording their 5-track EP in just 3 days.
You'll recognise the rock n roll and pop vibes, and the camaraderie quality of these seasoned live performers. What you might not have expected was just how far these guys are willing to push the creative boundaries.
The chemistry in this band is deeply rooted in their lifestyles; all living close to the beach, constantly gigging and of course sharing a profound love for music. It's this togetherness that has seen them create an EP incorporating the perfect blend of all their musical flavours.
Teaming up with Select Agency, this Sydney super-group will be breathing fresh life into the Australian live music scene, captivating old and new fans.
Tommy Gun are rapidly becoming one of the most anticipated acts in the scene, with all eyes on them for their debut EP set for release early 2021.